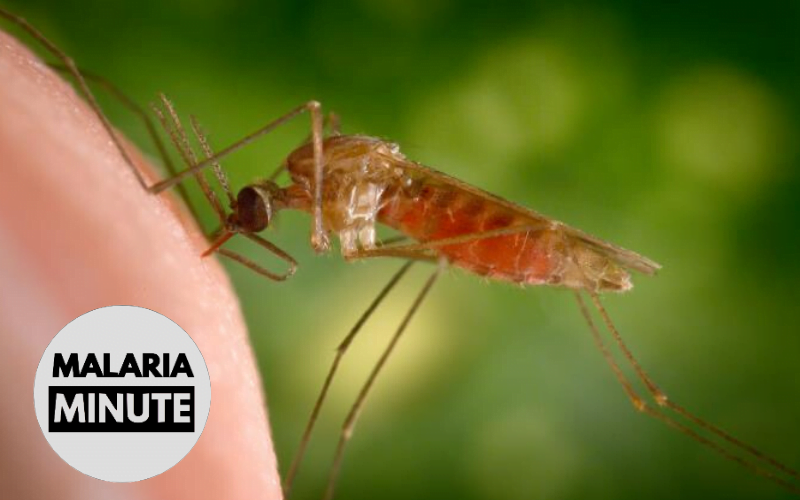 The Latest Malaria News, in 60 Seconds.
Researchers evaluate the immunogenicity of the AGS-v vaccine which targets saliva produced by Anopheles gambiae mosquitoes.
Malaria Minute on iTunes and Spotify
---
Transcript:
Whilst many of the vaccine candidates against malaria aim to provide protection against Plasmodium parasites, to date there has not been a vaccine evaluated in humans targeted towards the mosquito itself. Preclinical studies have suggested that antibodies to mosquito saliva may provide some protection against mosquito-borne diseases, and this could also apply to malaria. In a new clinical trial, researchers assessed the immunogenicity of the AGS-v vaccine, which aims to induce antibodies against saliva produced by Anopheles gambiae, the main malaria vector in Africa. 49 participants were assigned to either a vaccine-only group, an adjuvanted vaccine group or a placebo group. The vaccine was well-tolerated in all cases and most immunogenic when given with adjuvant, resulting in a significant increase in vaccine-specific IgG antibodies and also the cytokines interferon-gamma. If the vaccine provides protection, it could help to control malaria.
Sources:
Safety and Immunogenicity of a Mosquito Saliva Peptide-Based Vaccine: A Randomised, Placebo-Controlled, Double-Blind, Phase 1 Trial
---
Image Credits: CDC/ James Gathany [18754]
Scientific Advisor: Katharine Collins, Radboud University Medical Centre
The post Mosquito Saliva Vaccine Evaluated in Phase 1 Clinical Trial appeared first on The Fight Malaria Blog.